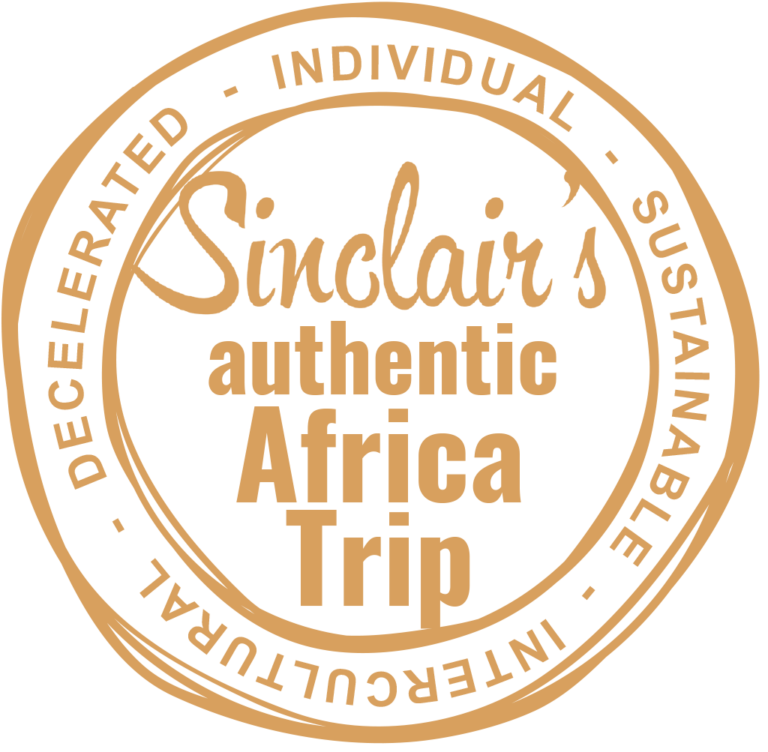 Our unique signature Kenya journeys
Get inspired and book your trip.
I am excited to share my signature trips to Kenya with you, which I have designed to give you an authentic African experience. You can book your journey online or get in touch with me if you have any questions, if you want changes to our trips or if you prefer a tailor-made offer based on you travel wishes. I hope you love the following itineraries as much as I Do and can't wait to hear from you and realise your trip.
– Yours, Patrick Sinclair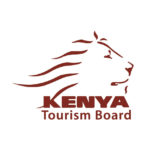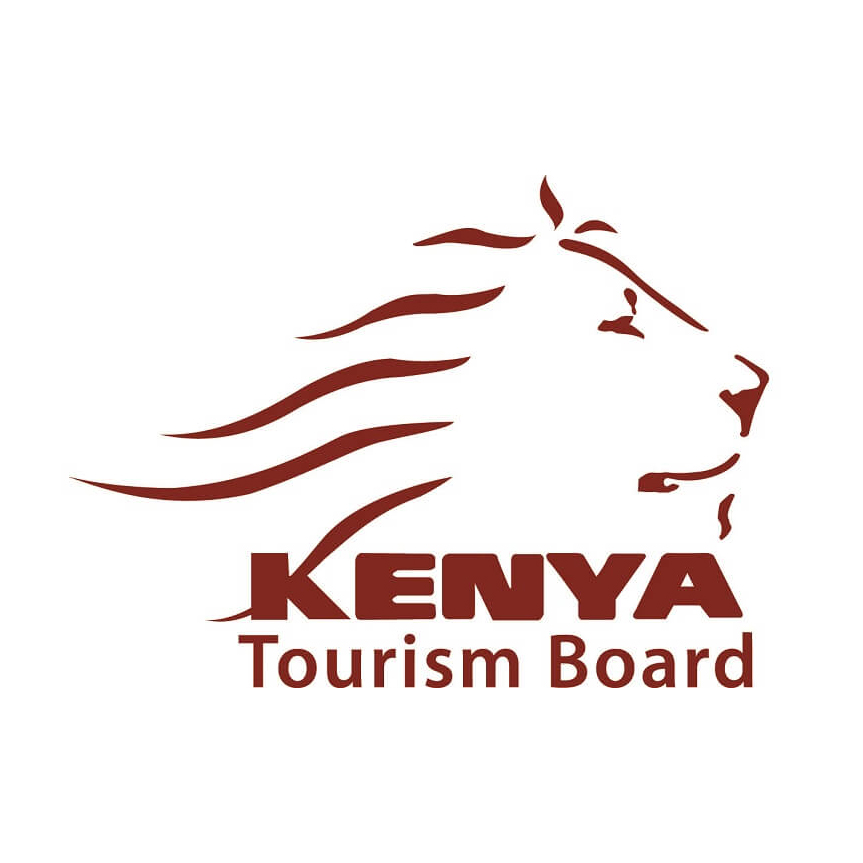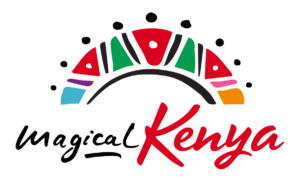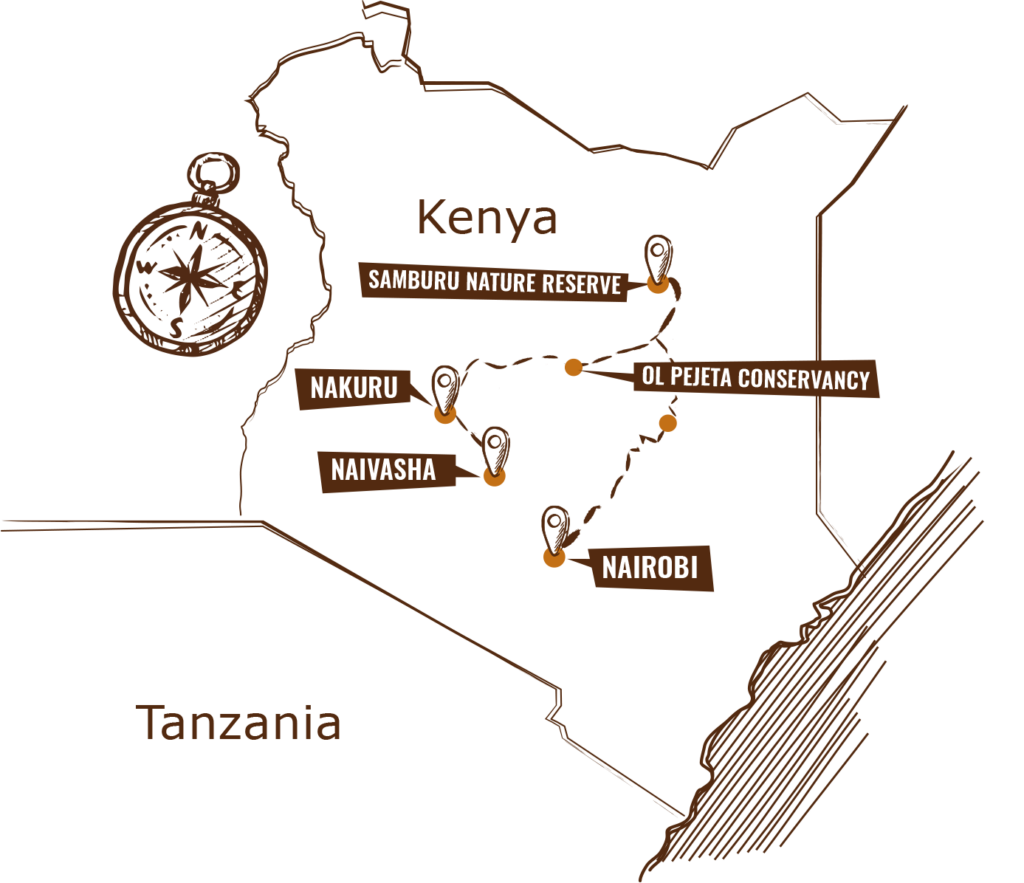 Explore this Kenya offer with your own private driver-guide/ranger and exclusive safari vehicle incl. pop-up roof for best game viewing (and of course without other tourists). You explore the undiscovered northern/central part of Kenya with the most extraordinary safari places, stunning landscapes and fascinating cultures.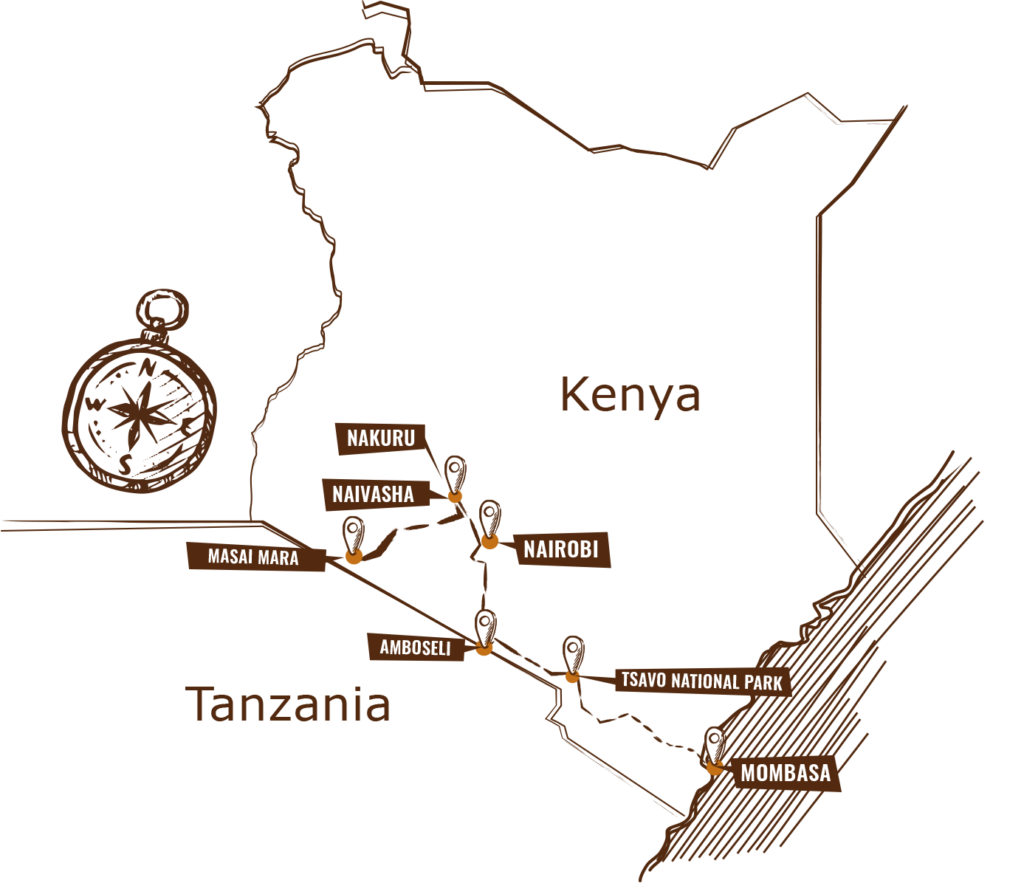 This unique journey combines the traditional elements of safaris in Kenya's famous Masai Mara and Amboseli National Park with some special activities in some other of our favourite areas giving your trip a individual twists, for example with a boat safari and a bush walk. You travel through Kenya with your own private driver-guide/ranger and exclusive safari vehicle incl. pop-up roof for best game viewing (and of course without other tourists).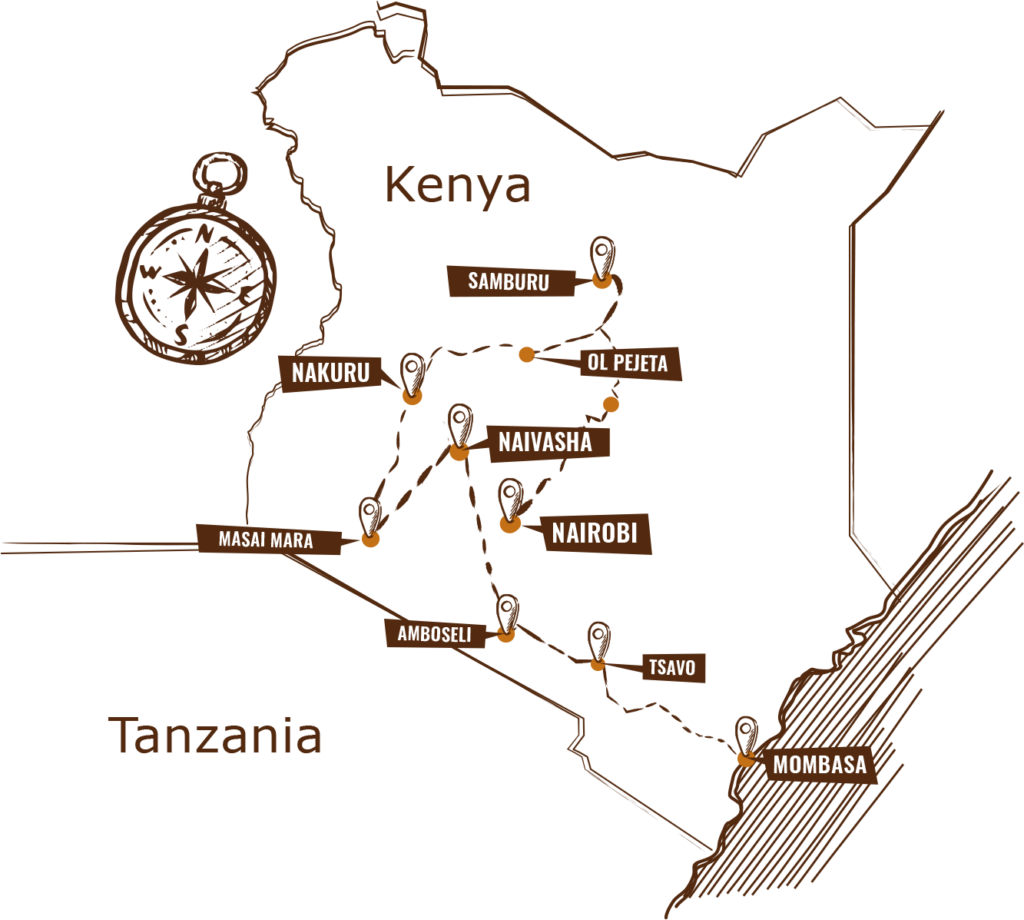 adventures awaiting you in Kenya
Kenya offers you some truly special moments, like a breakfast with giraffes at the famous Giraffe Manor or a yoga sunset experience in a tree house. Don't forget your camera if your embark on a special photography focus safari journey. Spend a day in a small Kenyan Farm, visit the Thimivh Ohinga World Heritage Site or join the warrior academy with Saruni and get to know the Kenyan culture.
to get a feeling for some of the adventures that you can experience…


No worries, this is our speciality.
Tell us about your travel wishes and we design an individual offer for you. 
Get in touch with Patrick Sinclair via: 
Or make an appointment for a personal travel consultancy
Or complete our quick travel request form below.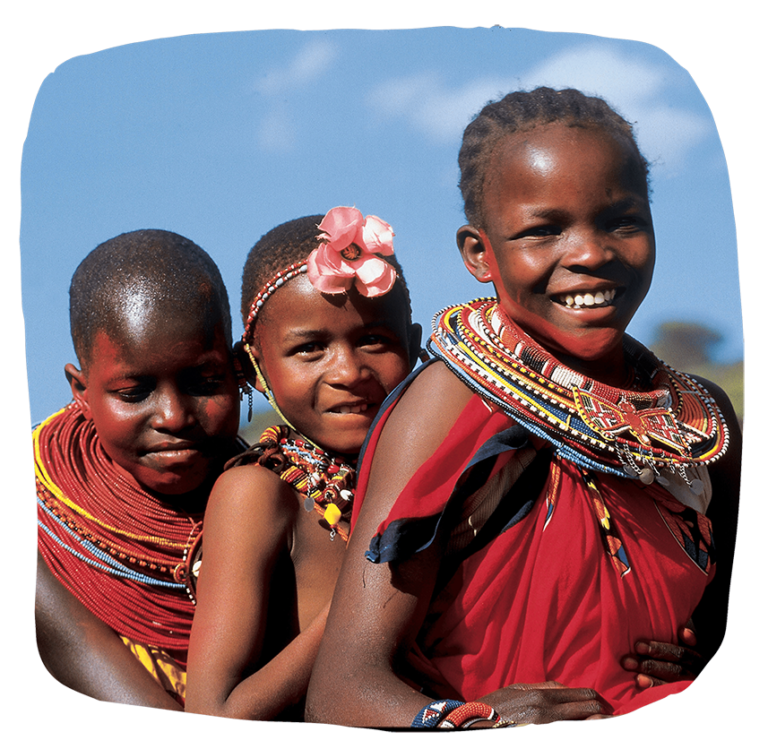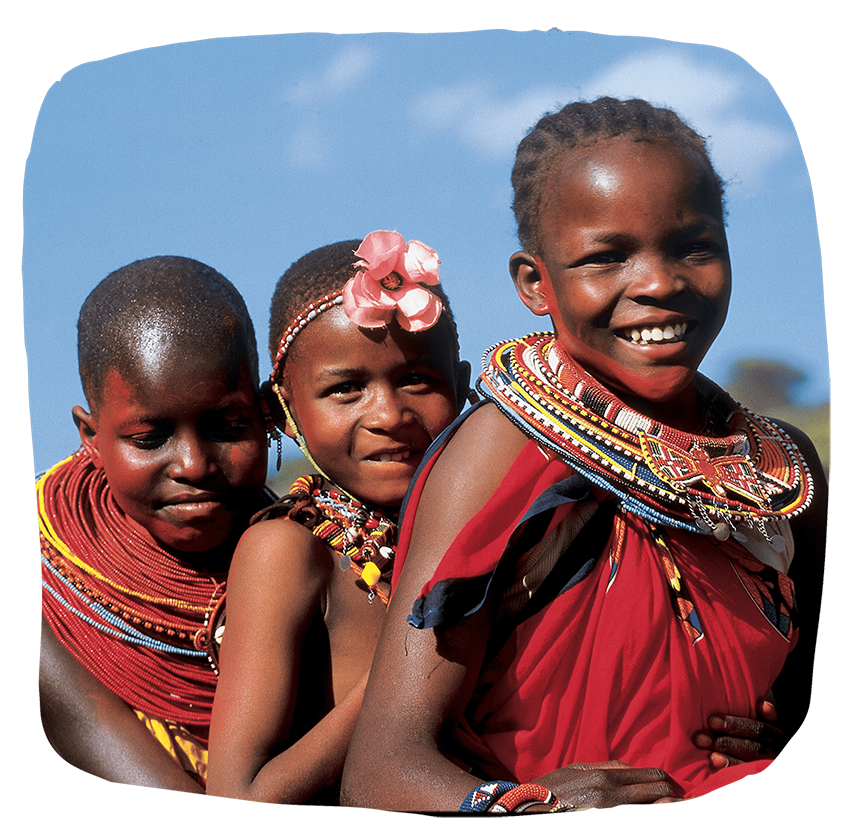 Quick travel request form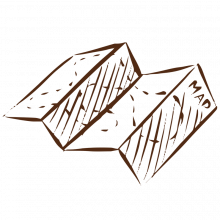 KENYA - Perfect destination all year round
Welcome to Kenya, the land of diverse landscapes, mountains and lakes and nature reserves for unique safari experiences and a piece of African wilderness.
You have the choice of flying to Nairobi or Mombasa. The best option is to fly to Nairobi, go on a safari tour and then relax by the sea on the east coast and fly back from Mombasa. I can also organise local shuttle flights between different regions and national parks.
Kenya is located directly on the equator and is therefore a perfect destination all year round. The best time to travel is from December to March & June to September. 
Personal Driver-Guide & Safari Vehicle
Your safari tour is always with a personal driver-guide/ranger in our custom-built safari vehicle with pop-up roof. Guide, vehicle, fuel and insurance are included in the price, as are your accommodation, meals, national park entrance fees and safari activities. 
Classic Route incl. Masai Mara
The classic route takes you through southern Kenya from the capital Nairobi in the interior to the famous safari round trip to the famous Masai Mara, which merges into the Serengeti on the other side of the border with Tanzania.
Lake Naivasha invites you to go on boat safaris, before you can marvel at elephants against the backdrop of Mount Kilimanjaro in Amboseli National Park. Through Tsavo East & West National Park you finally reach the coast for a beach holiday near Mombasa. 
Unique Central Kenya Route
Alternatively, you can explore central Kenya north of Nairobi. Many insider tips await you here. Go on safari in the Samburu Reserve north of Mount Kenya and see the endangered rhinos in the Ol Pejeta Conservancy. After game drives and walking safaris, cross the equator to Lake Nakuru and Lake Naivasha for more safaris – also by boat. 

Afterwards, the safari trip can be extended with the classic route, or you can fly directly to the east coast near Mombasa to enjoy the time at Diani Beach or on Chale Island by the sea and fantastic beaches.